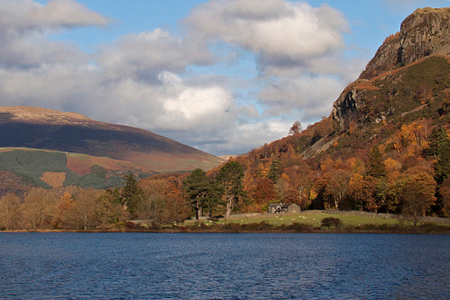 The advantages of a camping pod
With the rising popularity of the glamping market as well as the increase in the domestic camping sector it seems like an ideal time to looking for a camping pod for sale. However, whether it's a glamping pod, camping pod, eco-pod or any other pod based structure, they all have the same appeal to owners and guests alike when providing a distinct and useful form of accommodation.
Why should you look for a camping pod for sale?
You can extend your rental season by providing weather proof accommodation.
Areas of your site which can't be used for tents and caravans can be given a new lease of life.
After a small investment in purchasing the pod you can quickly recoup your money.
Attract new guests who wouldn't traditionally be interested in camping.
A huge variety of different designs and sizes available which can be tailored to your customers needs.
Once a pod has been delivered it can often be let out immediately as an empty unit – perfect for campers looking for a more comfortable way of spending the night away from the worst of the British weather.
Benefits to your guests:
When it comes to appealing to your guests there are a variety of reasons as to why they should choose a camping pod over traditional camping:
There's no need for guests to spend time erecting and dismantling the tent, especially if they have to do this in the rain!
It's insulated and warm; perfect for out of season bookings.
With proper doors it's much safer and more secure for storing valuables.
It provides indoor accommodation which is often cheaper than a hotel or B&B.
From basic camping pods to luxury glamping stays there are a whole variety of different options to choose from in a variety of stunning locations around the UK.
Camping pods: not just for campsites
Although the majority of businesses which have already bought pods are campsites, there are a variety of different business which are using camp pods to work for them. From alternative accommodation in hotels and country clubs, camping pods have also been used for fishing and shooting courses as well as events for birthdays or hen and stag do's. Anyone with the  available land could diversify and begin to generate additional income from buying a camping pod.
Alternatively more and more people are turning to camping pods and other innovate forms of accommodation and installing them in their homes for their own use.
With the growing need for more room at home more and more people are opting for alternatives to make the most of the space already available to them. The pods don't have to be just for glamping though. The pods can be used if you're looking for extra space for an office, garden studio, summer house or even a yoga retreat. Camping pod manufacturers can create a host of beautiful different designs which can be crafted to the clients needs and often planning permission isn't required.
Image credit to Marilyn Peddle | cc