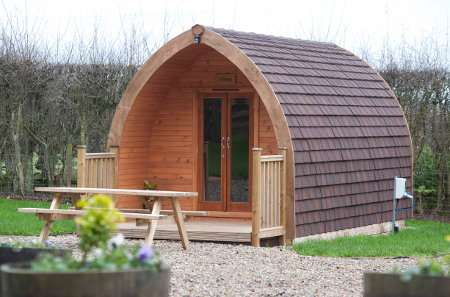 All about www.thecampingpods.co.uk
What?
www.thecampingpods.co.uk was originally set up to provide the most useful information you could find if you're looking for a camping pod for sale.
Whether you are looking to buy a camping pod to boost your income through renting it out, or simply to give you some extra space as an office or studio, the information on this site should help. From how much a camping pod can cost, to the potential issues of planning permission we can point you in the right direction.
Why?
With a continued growth in the 'glamping' market and the increased housing prices in the UK, buying a camping pod is an ideal solution regardless if you're looking to use it for business or pleasure. However, there's not a whole lot of information out there about camping pods and as it is such a large purchase, it makes sense that you have all the information you need before making the decision of what type of camping pod you want to buy.
Have a Question?
If you have a question or enquiry about buying a camping pod or need some information about something which isn't currently on the site then please get in contact using the details on the contact page. We'd love to hear from you!