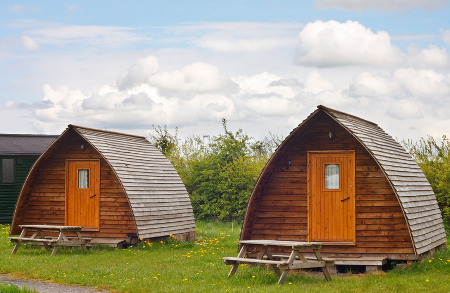 If you've found the perfect camping pod for sale, how can you tell that it's the right price?
There are a huge range of manufacturers from across the UK offering a huge variety of different camping pods for sale, so naturally the prices you can expect to pay vary enormously.
The cheapest pods in the UK start from £3,000, but can easily be double or triple that price depending on the specifications of your final design. For this price you will receive the basic framework of the pod which should cover everything you need to get you started. Items such as flooring and doors are sometimes considered an optional extra though so check with your designer or manufacturer that these are included in your order before confirmation.
Average prices for a camping pod falls somewhere between £4,500-£7,000. Pods don't just have to be for camping though. Bespoke designs can be built to create custom offices, school rooms or extra living spaces. Depending on the your specifications these alternative forms of pods can easily cost tens of thousands of pounds. The beauty of buying a camping pod though is the sheer variety of different designs which are out there – at all sorts of different prices. From basic standard designs to bespoke creations you can really find a pod which perfectly works for your situation.
The overall cost of the camping pod is only just one part of a range of other expenses which need to be factored in when budgeting for a pod. Other costs which may need to be considered in your budget include :